Main content starts here, tab to start navigating
School Lunch Program
MINNEAPOLIS, MN | EST. 2017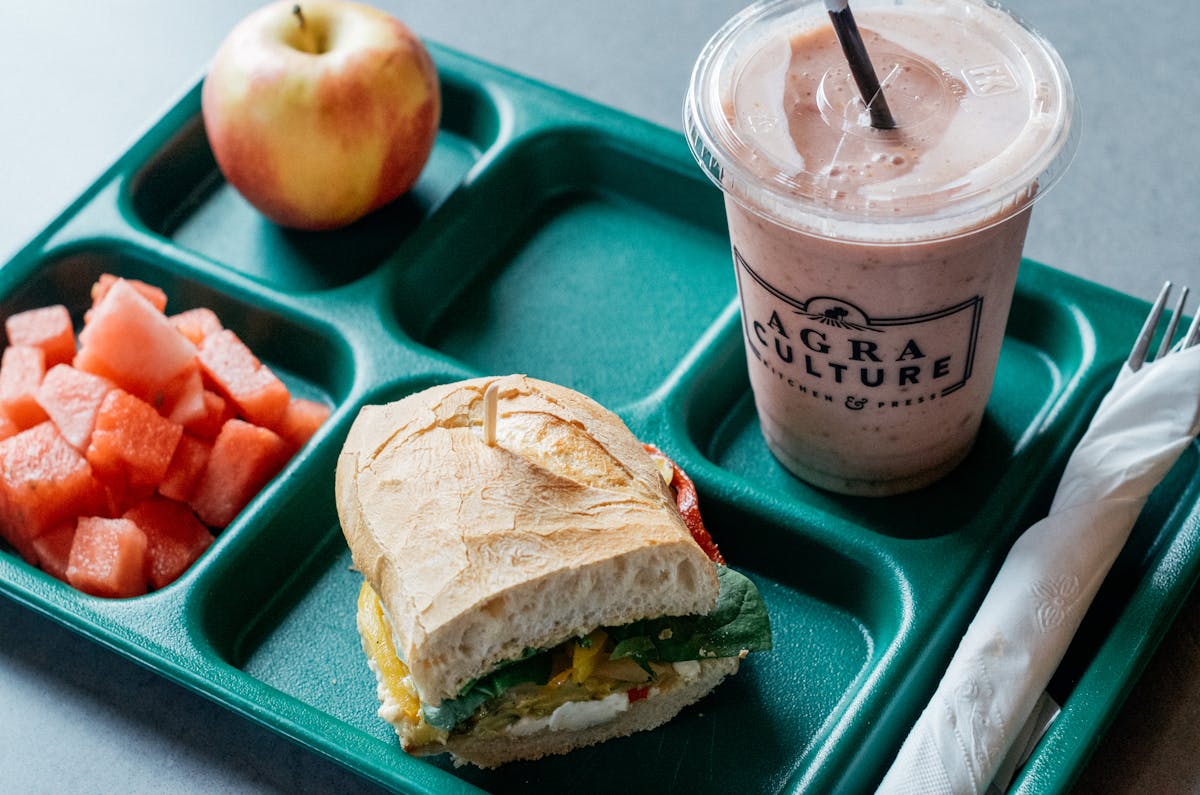 ABOUT US
The Agra School Lunch Program has been dedicated to improving the food our youth eats on a daily basis since 2017. Through providing menu items that kids truly get excited about while expanding their palate and willingness to try new things, we stand by our unique algorithm to make everyone happy - kids AND parents.
OUR VALUES
We use foods that do not contain trans fats, hormones & antibiotics, hydrogenated oils as well as artificial colors, flavors, & preservatives. We take pride in using REAL ingredients, REAL food, and sauces & dressings that are made from scratch. We provide a highly nutritious and balanced meal, offering options for every eating style and dietary need. We have shaped a menu that exemplifies how healthy, sustainable, and delicious all fit together!
Our Menu
Our innovative menu consists of a variety of hot entrees, vegetarian entrees, and cold sandwich options, all served with a rotation of fruit and vegetables. Made fresh daily, the quality of our menu items are top-notch. From Pesto Pasta with Chicken (made without nuts) to our beloved Agra Burger, we appreciate what kids want to eat and continue to evolve the standards of what a school lunch should consist of.
CONTACT US
For questions about our school lunch menu and all other inquires, please email us at info@agra-culture.com.